Jesus love is strong enough to break through any fortress of hate and evil on earth. His love is bigger than any hurt, any threat, any sickness, any struggle, any problem known to man. He will answer when you call and you can trust him to help you through anything. If you can't find the words to pray for what you need, click on one of the links below and just start reading the prayer. You will then be praying, trusting Jesus to help you. He won't let you down.

Prayer for Salvation
JESUS SAVES, JESUS HEALS, JESUS LOVES AND JESUS IS THE GREAT I AM. HE IS THE LORD OF LORDS AND THE KING OF KINGS.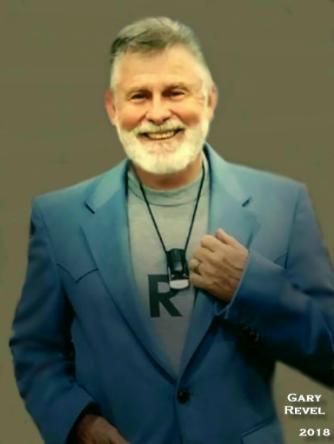 ---
Gary Revel Ministry Church

Donate with your credit/debit card or with Paypal.


Founding Date: February 6, 2001

Location: 9015 Owensmouth Avenue #106

Canoga Park, California USA

Founder and Pastor: Gary Neal Revel

Social Security Number: XXX-XX-XXX2

Officers: President and Founder: Gary Neal Revel

Treasurer: Hal Jon Norman

Secretary: Linda Revel

Mission Statement

Pastors, other officers and those members anointed, ordained and called by God will minister the word of God, officiating in weddings, baptisms and funerals and providing help for the poor, the sick, the downtrodden, the hopeless and the dying and minister all Christian ministry gifts of the Holy Spirit (Acts 2:38), as also instructed in Acts chapter 8 and in 1 Corinthians chapters 12-14. All persons attending services or joining in the ministry of the Lord Jesus Christ are in effect authorized to freely receive and give of all the gifts of the Holy Spirit as there is no limitation of the Will of God in to whom, how or why the Holy Spirit distributes His gifts.

The Gift of Wisdom

The first gift written about here is the gift of wisdom (v 8). Using this gift would be recognizing that our actions today or moment by moment can effect what happens later or tomorrow. When we operate in this gift we find that the things we do often seem to predict the coming of harm or blessing in the future. When we do things now that takes us or others out of harms way or towards blessing in the future we are benefiting from this gift.

The Gift of Knowledge

The gift of knowledge allows us to know things that we have never learned in any conventional way. When we just know something that we should not know by reason or education then this gift is operating in us.(v 8).

The Gift of Faith

The gift of faith is that very important gift we all have that gives us confidence to believe that Jesus came and died for our sins then resurrected and is living in us today. He lives in us through the Holy Spirit which came to us after he arose into heaven to sit on the throne of God with the Father. It is this gift that helps us use the other gifts.

(v 9). The Gift of Healing

The gift of healing has been a controversial one (v 9). We must remember that this gift comes from God and not us. It can and often does work through us but ultimately it's God's gift to give. Not everyone we pray for will be healed in the way we might want.

The Gift of Miracles

The gift of miracles or demonstrating miraculous powers is another gift of the Spirit that is very controversial(10). For example, Jesus walked on the water and fed 5,000 people with 2 fish and 5 loaves of bread. We may be used by God in similar ways but I have yet to see God have another human being walk on the water.

The Gift of Prophecy (Speaking)

The gift of prophecy is that of prophetic speaking

(v 10). If understood properly this is an important gift in that God can speak through us of things that have not come to pass but will come to pass.

The Gift of Discernment

The gift of distinguishing between spirits is having the gift of discernment. With this gift we can discern between evil and good to the extent that we may make choices in our lives that are most helpful to us and others.

The Gift of Tongues

The gift of tongues is the ability to speak in an unknown or diverse tongues

(v 10). Another very controversial and misunderstood gift. When the outpouring of the Holy Spirit came on Pentecost, there were many speaking in tongues. This gift is ours to use as all the others are. We must seek these gifts and use them in a deliberate and ambitious way to get the full benefit from them.

The Gift of Interpretation of Tongues

The next gift Paul mentions is the gift of interpretation of tongues

(v 10). This gift allows us to interpret the gift of tongues. In this scenario, we or others will speak in unknown tongues and then we or others will interpret what the Holy Spirit has communicated throught the unknown tongues.

Certified on this 6th day of February, 2001 by Founder and Pastor Gary Neal Revel.

Update: July 10, 2018

We have launched a new ministerial outreach to work together with other churches and governments to end homelessness. We are currently accepting donations and accepting applications to join our Planning Board. If you are led by God to participate we thank you.

Contact: Gary Revel

gary@garyrevel.com

Phone: 254 338-2011