BIKE GRIP BOARD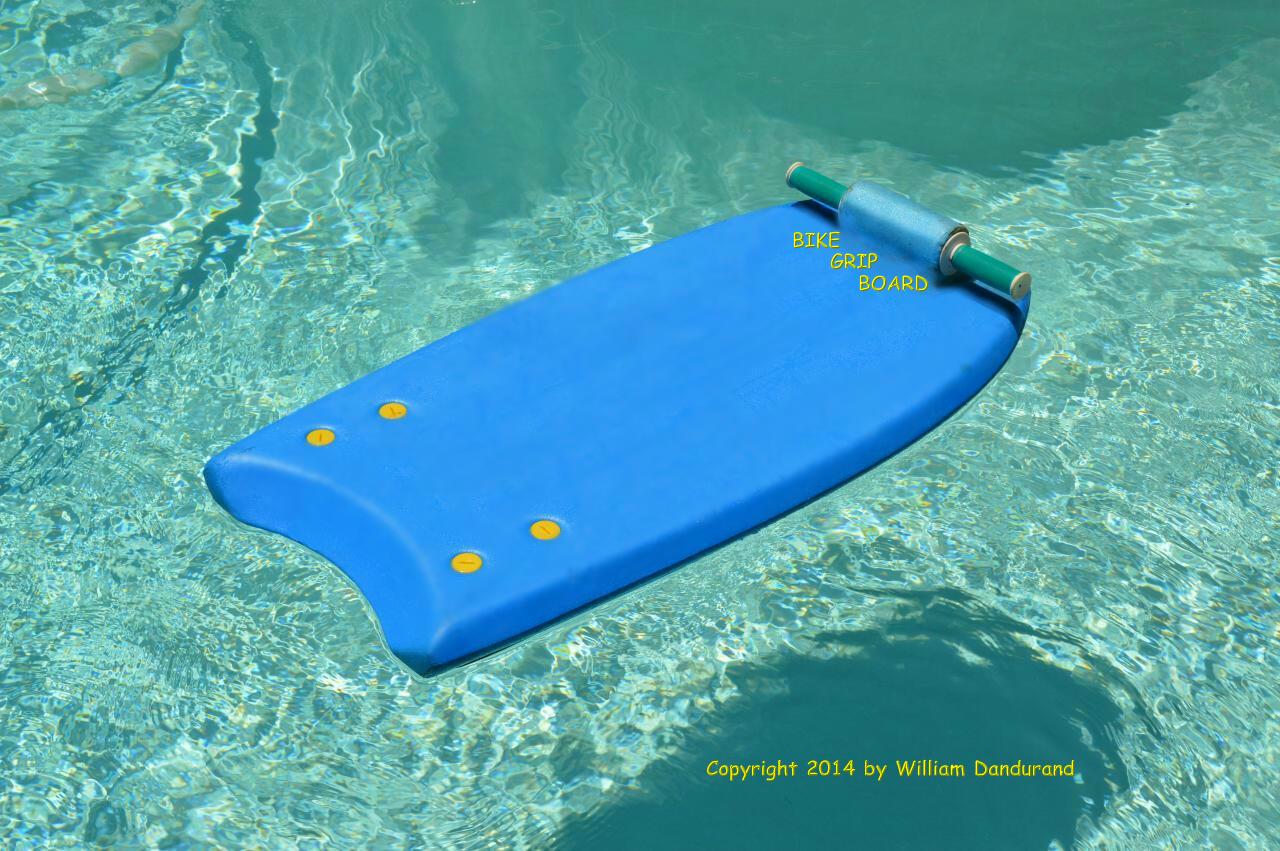 William Dandurand-Inventor of the Bike Grip Board interviewed by Bob Wilson




Los Angeles, CA USA

July 28, 2014



Bob Wilson:

When did you get the idea of the Bike Grip Board?

William Dandurand:

I was 10 years old and riding the waves at Santa Monica Beach when the idea came to me. I imagined I was riding a bicycle on the waves and thought how much more fun it would be if I had handles on the body board.

Bob Wilson:

How long did it take before you had the first prototype?

William Dandurand:

It was years later and a lot of hits and misses before I finally put my dream into a prototype that worked well.

Bob Wilson:

I've seen on your Web Site at https://garyrevel.com/bd that Gary Revel is managing the marketing of your invention. When did you meet Gary and how did he become your partner?

William Dandurand:

We were both on the jogging trail at Chatsworth Park in Chatsworth, California one day. That's where I met him. We got to talking and when I told him about the Bike Grip Board he wanted to help me with it. A few weeks later he took some of the prototypes to the beach and let others use them. He saw how excited people got and how they didn't want to give the boards back after using them. That's when he got back to me and he and I formed a partnership.

Bob Wilson:

It was after that you were filmed and did a broadcast segment of Real TV. How did that come about?

William Dandurand: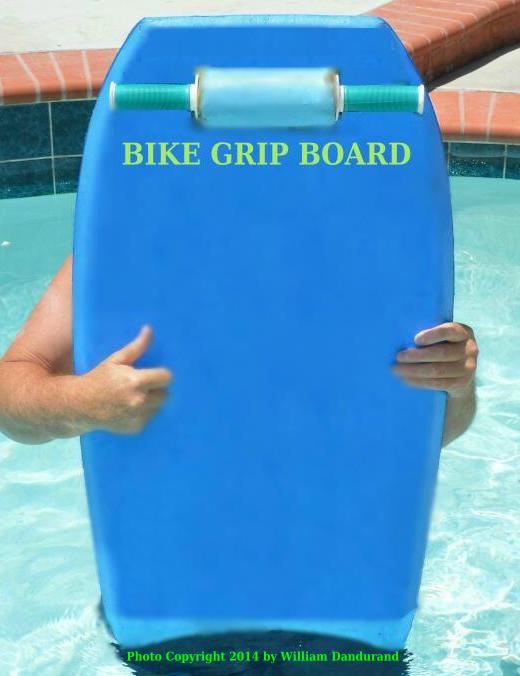 Thumbs Up!


I mailed some pictures of various people riding the waves on the beach using the Bike Grip Board to the show in Los Angeles, California. Shortly after I heard from them and they set up to meet me on the beach. Some of the filming was done with complete strangers that just became interested in the board. A couple of them had never been on a body board-boogie board before but felt safer and more comfortable using it because of the bike grips.





Bob Wilson:

What did they like the most about it?

William Dandurand:

The bike grips provide more control and maneuverability and simply put, just makes body boarding-boogie boarding more fun for beginners, pros, more fun for the whole family. One perspective would be to think of the advantage of going from a unicycle to bicycle with handlebars. That's similar to the advantage of going from a typical boogie board and adding sturdy handles to make my Bike Grip Board.

Bob Wilson:

You've been at this for many years now. What keeps you going?

William Dandurand:

Knowing how much others will enjoy it once it's available for everyone. That is the dream that I hang on to. It's kind of like the bike grips make hanging on to the board easy when I think of that it's easy to keep the dream alive.

Bob Wilson:

Anything new happening with it now?

William Dandurand:

Yes, we're developing it and other surfing-like products for licensing and manufacture in other countries. We're excited about having new partners right now in India working on this with us. I also have some new boards and surfing-like products on the drawing board.


---
Bill Dandurand was recently interviewed by Tim Conway Jrl on the KFI Tim Conway radio show. Click here to go to where you can listen to the interview.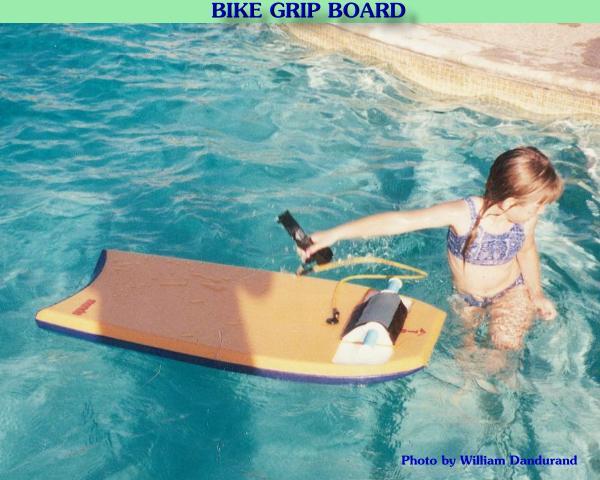 Bike Grip Board, Guide the Ride, Control Your Roll, and related pictures, drawings, details, etc. Copyright © 2014 by William Dandurand
All Rights Reserved
Official Web Site
---
This is a news website Copyright © 2008-2019 by Gary Revel
Contact: gary@garyrevel.com
All Rights Reserved
SEE REAL TV-YOUTUBE VIDEO- https://www.youtube.com/watch?v=jns7I6ilMyo ...