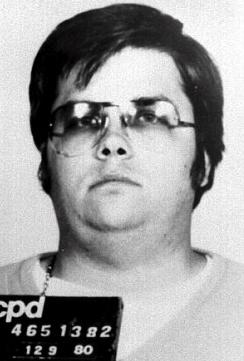 Want to be a Hero?
New Questions About the John Lennon Assassination
Temple, Texas, USA
December 25, 2013


He says he wanted to be famous. Killing John Lennon would give him the fame he wanted and make him a hero to those who wanted Lennon killed because he had said he was more famous than Jesus Christ. With planning that went back over 3 months including a logistical concern of going to Georgia to get hollow point bullets from a friend. He knew the hollow points were more deadly than others he had or could have gotten.

He would be the 'Catcher in the Rye'. The one who caught the innocents just before they ran through the rye field and over the cliff to their death. Killing John Lennon was somehow the same. Maybe his murder would convince those innocents that their really is a heaven in spite of what Lennon's song 'Imagine' proposed.

In spite of this line of reasoning he was found competent and sentenced to 20 years to life in prison for the assassination. His name is Mark Chapman and he is still in prison today. After some research and further investigation it is clear to me that he is a 'Dream Killer' and to some extent even killing his own dreams. What he isn't is the kind of killer/assassin Lee Harvey Oswald, James Earl Ray and Sirhan Sirhan is - or is he?

Was Chapman insane, a clear headed cold blooded killer or was he a hero? Or was he something else? Apparently he was a hero to those who believed the leftist/communist leanings of the 1960s/1970s free love and permissive drug use culture led by John Lennon and his peers were taking America to hell. There is no indication Mark Chapman had ever killed anyone before nor did he have a criminal history of any significance. So the Gary Revel Investigation of the Assassination/Killing of John Lennon begins. I'm not sure where it will take me at this point but it will be an interesting journey; that I am certain of.
---
Gary Revel is a music artist and former Special Investigator of the JFK/MLK/RFK assassinations.
MLK Assassination Investigation
They Slew the Dreamer History
Copies of pages from the transcript of the James Earl Ray guitly plea hearing and analysis by Special Investigator Gary Revel
Lyrics and History of THEY SLEW THE DREAMER
Mystery Helicopter and Riot Control in Memphis During March with MLK
The Case Against James Earl Ray: Anyalysis by Martin Hay
---
JFK Assassination Links
The JFK Assassination: In the Light of Day
Gary Revel interview on guilt/innocence of Lee Harvey Oswald
JFK: THROUGH THE LOOKING GLASS DARKLY
Pictures of Assassins
JFK Assassination Bullet Fragment Analysis Proves Second Shooter
Conspired to Kill: Opinion by Gary Revel
3 Tramps in Dealy Plaza: What are they to JFK killing
The business of murder related to Santo Trafficante, the Mafia, the CIA, JFK, MLK and RFK
WHY AND HOW THE CIA HELPED IN THE KILLING OF KENNEDY-CLICK HERE
---
Gary Revel found links to those responsible for the assassinations of JFK, MLK and RFK.
MLK - They Slew the Dreamer Movie Presentation
RSS Feed: Gary Revel MLK Assassination Investigation
RSS Feed: Gary Revel Music News
---
Patrick Wood brings the hidden details of the 1977 Gary Revel investigation of the assassination of Martin Luther King JR. to light. He is writing and publishing "ZORRO: THE UNVEILING OF THE PLOT TO KILL MLK" in chapters in a way that brings to life the intimacy of Gary's dangerous quest of finding the truth and more. To begin your own personal journey Click Here to Read.
Gary Revel

News/Commentary/Opinion Website copyright 2013 - 2019 by Gary Revel
All Rights Reserved