GIVING PEACE A CHANCE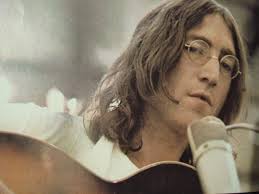 JOHN LENNON


Bob Wilson Article about John Lennon Statue
Dec 20, 2013
New York, NY
USA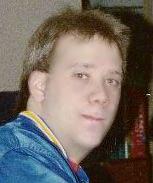 Bob Wilson

The article is copied below (sans pictures); for the full article go to http://liveforlivemusic.com/news/john-lennon-nyc-statue-project-for-central-park-needs-support/ or click here.
John Lennon NYC Statue Project for Central Park Needs Support
I heard the news today, oh boy. Attorney Michael Santo and artist Laura Lian have joined forces from opposite sides of the Pond to come together in an attempt to give peace a three dimensional "voice" in Central Park. There are bronze statues of John Lennon in Peru, Spain and Cuba, but no such statue exists in New York, the city John Lennon moved to after The Beatles disbanded; New York is also the city where he left us as a victim of such horrible violence on December 8th, 1980.

Santo related that Strawberry Fields in Central Park has only a "simple and nice enough mosaic in a sidewalk with the word 'IMAGINE' in the 2.5 acres set aside for John. Michael told Live for Live Music that he "took for granted" that a statue existed in New York City. "I was disappointed that some statement of peace did not stand reminding us of Lennon's efforts to speak out against war and violence," he related. Artist Laura Lian added in her own statement summarizing the object of the project: "I've always been inspired the peacemakers of the world", and she wanted to remember Lennon's efforts. They want the focus to be where they think Lennon would have wanted it: as a memorial to John and Yoko Ono's efforts against war and violence.

The statue will be called "John Lennon With Peace Symbol". Originally, Lian constructed a bust from a wonderful image of John inspired by "rock 'n roll" photographer Bob Gruen's 1974 New York City rooftop photo session of Lennon atop John's apartment building. Santo felt what was missing, however, was the symbol of peace. He adds, "I discussed this with Laura and between the two of us, we developed the concept of a life size statue of John leaning on a peace symbol. We agreed to put some of John's important music lyrics as 'cut outs' into the PEACE symbol. We both felt it was perfect because the piece did not represent so much a tribute to John Lennon as a man or a musician so much as it was to John's dream of peace."

There is a desire by many to see the project come to fruition, as you can witness on the duo's Facebook page, JOHN LENNON NYC STATUE PROJECT. "More than 100,000 people from more than 30 countries have demonstrated their backing for this to get done," said Santo. Both he and Lian have made some "roundabout overtures to Yoko." Santo believes that if there is a public call for the project, then there's a chance Ono "would endorse the piece." He asks that if anyone wants to get behind the effort, "the first and easiest action is to like the Facebook page." "Once we get more backers/endorsers," he adds, "anyone's vocal or written position in favor of the project would certainly help move it forward."

Lian and Santo are "developing contacts in order to see if either Paul McCartney or Ringo Starr are interested in supporting the project." Santo has "written through an 'intermediary' to Ringo, and am awaiting a response. We are trying to reach out to Paul now." They would be joining in the chorus with Liverpool's Lord Mayor Gary Millar who feels that a statue for this purpose would "be fitting and would highlight his legacy of peace". After all, Liverpool is the sister-city of New York, and no two places are more identified with the life of John Lennon.

All we are saying is that if you want to give the John Lennon NYC Statue Project a chance, you can start by joining their Facebook Page (Laura's and Michael's contacts are listed there). Being that we are a New York City-based music publication, Live for Live Music is 100% behind this project, and ask any of our readers that would like to see this statue go up in Central Park to show your support. It would be a great addition to the park.

Bob is a 46 year old librarian. He is a prolific writer of articles related to music artists and assassinations.

Email: wilsonrobertd@gmail.com

ANITTA
Hear her on Debbie Scott's Radio Network


MC Melody
Hear her on Debbie Scott's Radio Network
The Bob Wilson - Bob Dylan, Debbie Scott Interview-Part 1



Debbie Scott's Interview with Gary Revel



Gary answered questions about his music and his investigation of the assassination of Martin Luther King Jr. Questions from Debbie, Bob Wilson and other listeners took the interview from the assassinations of MLK, JFK, and RFK and into the subject of The Mafia, MK Ultra and the attempted assassination of President Ronald Reagan and more. The 17 track play list includes many of his songs including They Slew The Dreamer.

Bike Grip Board

---
More Bob Wilson Articles
Giving Peace a Chance: The Project to put a statue of John Lennon in Central Park, New York City, NY
JFK: THROUGH THE LOOKING GLASS DARKLY
Led Zeppelin Article by Robert Wilson
Bob Wilson Book Review: The Doors Unhinged (Jim Morrison's Legacy Goes on Trial), Author: John Densmore
Exclusive Interview w/ Former Apple Records CEO Tony Bramwell
Breaking Down Bob Dylan's Templest: A Music Review-Tempest is the 35th addition to the Dylan catalog, and is released on the fiftieth anniversary of his first self-titled offering from 1962.
Sealed With a KISS – Lydia Criss Book and Exclusive Interview
Bruce Springsteen: Streets of Fire by Eric Meola
The Beatle Who Vanished: The Story of Jimmie Nicol – The 5th Beatle
JOHNNY HARRIS: THE MAN WHO TURNED DOWN ELVIS – TWICE
Letter to the Editor by Bob Wilson: The Assassination of Senator/Presidential Candidate Robert Kennedy and the Case Against Sirhan Sirhan
---
Gary Revel is a music artist and former Special Investigator of the JFK/MLK/RFK assassinations.
MLK Assassination Investigation
They Slew the Dreamer History
Copies of pages from the transcript of the James Earl Ray guitly plea hearing and analysis by Special Investigator Gary Revel
Lyrics and History of THEY SLEW THE DREAMER
Mystery Helicopter and Riot Control in Memphis During March with MLK
The Case Against James Earl Ray: Anyalysis by Martin Hay
---
JFK Assassination Links

The JFK Assassination: In the Light of Day
Gary Revel interview on guilt/innocence of Lee Harvey Oswald
JFK: THROUGH THE LOOKING GLASS DARKLY
Pictures of Assassins
JFK Assassination Bullet Fragment Analysis Proves Second Shooter
Conspired to Kill: Opinion by Gary Revel
3 Tramps in Dealy Plaza: What are they to JFK killing
The business of murder related to Santo Trafficante, the Mafia, the CIA, JFK, MLK and RFK
---
Note: Bob Wilson has joined in an effort to investigate the assassination/killing of John Lennon with Gary Revel (Former Special Investigator of the Assassinations of JFK, MLK and RFK).

IMAGINE-Gary Revel
I've gotten several questions about the John Lennon 'Imagine' song I recently recorded and put on Youtube. I can answer them all for you. It's clear to me that John most certainly believed there was a Heaven and Hell and realized that it was not possible to have the kind of world where there was no war, greed, hunger, etc. You don't have to imagine those things as if they don't exist in the now if they truly exist or are possible to exist in the present world. His use of the word IMAGINE and the turn of the lyric demonstrating that he knew he and others who could imagine that kind of world were DREAMERS is proof of his sincerity that it was a world we can only IMAGINE.
---
More on John Lennon:
Want to be a Hero? New Questions About the John Lennon Assassination
A Not So Funny Thing Happened: (WHILE LOOKING INTO THE MURDER OF AN EX- BEATLE)


Gary Revel found links to those responsible for the assassinations of JFK, MLK and RFK.

Owner of Jongleur Music

http://www.garyrevel.com

Email:

gary@garyrevel.com

Website Copyright 2015 by Gary Revel