August 24, 2014
Update: April 18, 2021
New York, NY
USA
An Interview with Beverly Oliver:
Eyes Wide Shut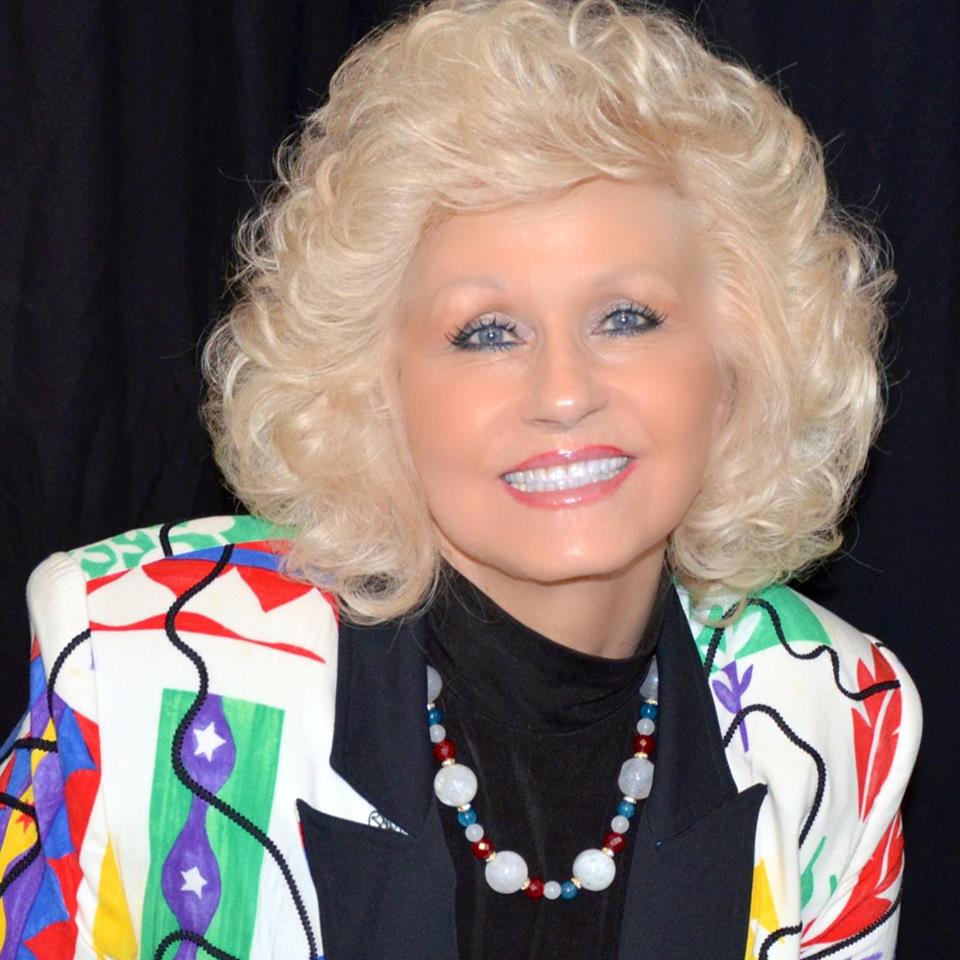 The Zapruder Film of the assassination of JFK was originally described by the FBI as "not having any evidentiary value", and was described by Dan Rather as showing President John F. Kennedy being blown "...violently forward". Still frames in Life Magazine were juxtaposed 'accidentally', and they showed JFK's body motion to be as Rather described. The famous phrase, 'back and to the left' escaped the news anchor that would rise to national prominence atop his industry. The Warren Commission used sketches of autopsy photos, and never saw the actual photos themselves. That was convenient, as future president Gerald Ford moved the wound to Kennedy's back up higher to coincide with the 'magic bullet' theory. Coincidences certainly tend to abound in all matters related to the most famous murder in American history, all of them leading away from the truth.
Enter a woman who became known as the 'Babushka Lady', who is seen in the Zapruder film and in photos taken on November 22nd, 1963 documenting the assassination. Veterans of those who study the case well know that a babushka is a Russian kerchief worn by an older woman, in most cases. The filmed record shows a woman with a movie camera, and the obvious angle of her filming would seem to record the back of JFK's head, and the 'grassy knoll' area where more than fifty eye and ear witnesses place a shooter. It is unknown if the FBI would find it of evidentiary value, as it also had no interest in the film made by Charles Bronson, which showed the Texas School Book Depository at the very time shots may have been fired from there. The Warren Commission said this film also was of no value to determining the events at hand. Every other thinking citizen in America knows that the 'Babushka Film' would end the debate on what happened on the knoll. Although the film being made is beyond dispute, no one in officialdom worried much about finding it to this day. Public outcry to inspire a search has also been nil, and the outcry all but silent.
Beverly Oliver was a seventeen year old singer at Abe Weinstein's Colony Club in 1963. She knew Jack Ruby well, born in Chicago and named Jacob Rubenstein in 1911. Frequently she found herself at Jack's Carousel Club next to the Colony Club. Ruby taught Beverly to shoot a hand gun, and she knows why he pulled the trigger on Lee Harvey Oswald using his middle finger. It was not that Ruby's trigger finger was maimed earlier. He used his middle finger to aim more accurately for his intended target.
Larry Ronco, Jr. was a manager at Six Flags when Beverly sang there. They began dating, and spending a great deal of time together. Through his association with Kodak, Ronco gave Jack Ruby an experimental Yashica Super 8 Zoom Movie camera. Beverly explained that "experimental models came out two years prior" to the one made available to the general public for sale. Ronco later gave the same model camera as a gift to her. The first time she would use her camera was to film the motorcade of JFK passing through Dealey Plaza on November 22nd, 1963. This footage would potentially be the greatest and most conclusive piece of evidence in solving the murder of the slain president.
While visiting the Carousel Club, Beverly recounts that Jack Ruby introduced her to Lee Harvey Oswald. "Bev, this is my friend Lee Oswald of CIA". Being only seventeen years old, Beverly was not aware of the connotations of this introduction. Beverly sat with them, for "about ten minutes", as she had come to speak to fellow female entertainer Jada Conforto. Beverly told Jada that she had a "horrible headache" and because of that could not go dancing with her after work.
Lee Harvey Oswald drank "a Cuba Libre with no alcohol, just a slice of lime". Oswald was "very quiet, and sat slumped in his chair". On another occasion at the Carousel Club, Oswald heckled entertainer Wally Weston, and Beverly attests that Jack Ruby 'bounced' him from the club. In the months leading up to the assassination, she relates that there is no doubt that Jack Ruby and Lee Harvey Oswald were well acquainted with one another.
Ruby "didn't like Jack or Bobby Kennedy, and hated the father even more", explained Beverly. Ruby, however, did feel that Jackie Kennedy was a "class act". Ruby's running mates from the mafia also would have like-minded feelings about the Kennedy's as well. Beverly's first husband George Albert McGann ran with a similar crowd (including mafia hit man Charles Harrelson), and threatened Beverly to never speak of what she had witnessed regarding the murder of John Kennedy. "He (McGann) put a gun to my head", she related. Although J. Edgar Hoover alleged that the mafia didn't exist, the rest of society was keen to the fact even before the Apalachian Meeting drove home the painfully obvious. Mafioso bosses and soldiers were fixtures in the world of Jack Ruby, who had associated himself with the mob in Chicago. The Carousel Club was a haven for those in the Dallas area.
In the three weeks leading up to the assassination, the Carousel Club was frequented by many "strange people", remembered Beverly. At the after-hours parties, guests would bring their own booze, and pay for set ups of ice, soda and water. Only champagne and beer were allowed to be served, in terms of liquor. Jack's 'special guests' would comprise the visitors who would part after closing.
David Ferrie was a chief suspect in the Garrison investigation, leading to the trial of Clay Shaw in New Orleans. "I saw him numerous times" at the Carousel Club, stated Beverly. "The first time was in September", she said. "He was not very friendly with the customers, but was very friendly with the dancers", she continued. Beverly recounted that David Ferrie would be there so often; she mistook him for being an assistant manager. Ferrie would often pass the time by playing gin rummy, and at times was on the premises simultaneously with Oswald.
David Ferrie would commit suicide on February 22, 1967, after leaving two typed suicide notes. Ferrie was a chief player and suspect in the Jim Garrison investigation of JFK's murder. Pressure had Ferrie dissolve into panic, and met with Garrison's investigator Lou Ivon seeking relief. Ivon stayed speaking with Ferrie until 4 AM at the Fontainebleau Hotel in New Orleans. Ivon later related that Ferrie had admitted that he, Shaw, and guy Banister were all CIA during their talks that evening. The next day Ferrie was dead, along with all else that he knew (Richard Helms also later admitted under oath that Clay Shaw was an agent of the CIA).
Beverly Oliver would remain unknown to the public until meeting researcher Gary Shaw, through the church committee in 1972. Shaw showed her a 'bootleg' copy of the Zapruder film, and she explained how she was the 'Babushka Lady'. Beverly told Shaw that Agent Regis Kennedy had taken her film on November 25th, 1963. The seventeen year old did not receive a receipt, and was frightened. Beverly had been holding a small amount of marijuana, and feared reprisal. Beverly is quite patriotic, and trusted the authorities with the film. She has not seen it since.
The House Select Committee on Assassinations would rule probable conspiracies in the deaths of President Kennedy, and that of Martin Luther King Jr.. Representative Jack Moriarity came to interview her on March 12th, 1977, and recorded over two hours of taped conversation. Despite this, Beverly was not called to testify by the Committee in Washington. The HSCA also did not answer to the public for the whereabouts of the film recorded by the 'Babushka Lady', back in 1963. When I asked Special Investigator Gary Revel about this he said that efforts to locate the film was hindered by the FBI.
The House Select Committee also did not interview Julia Ann Mercer, who alleged that she saw Jack Ruby behind the wheel of a pickup truck unloading a man with a rifle at the grassy knoll. (Mercer also was not called earlier on by the Warren Commission). Mercer alleged to Jim Garrison that the statement she had given at the Dallas Sheriff's office was altered, and that the signature on the document was not her own. The most startling fact is that Mercer identified Ruby from photographs that she was shown by the FBI on the Saturday after President Kennedy was murdered, but before he shot Lee Harvey Oswald. Ruby was allowed to stalk Oswald until murdering him on live television in the basement of a Dallas police station, while handcuffed to two officers.
Jack Ruby requested that the Warren Commission take him to Washington, where he would be free to tell his entire story. Ruby felt at risk from the people in power in Dallas, the city where JFK was killed. He made the request eight times before Commission members closed up shop, but Ruby's request was denied, which defies both logic and belief.
Jack Ruby went on to make an intriguing filmed statement before television cameras in 1966: "Everything pertaining to what's happening has never come to the surface. The world will never know the true facts of what occurred, my motives. The people who had so much to gain, and such ulterior motives for putting me in the position I'm in, will never let the true facts come above board to the world." A reporter then inquired if these people were in very high positions, and Ruby responded with a stark and simple, "Yes".
Beverly Oliver Massegee has recounted the details of her life and story in the book, 'Nightmare in Dallas' (written with co-author Coke Buchanan). It is available from Extreme Services, Inc. On November 18th, 1994, Beverly testified to the Assassinations records review Board that she is "neither a liar nor a hoax". Beverly has worked in Christian Ministry with her husband, the Rev. Charles Massegee for several decades, and donated her kidney to save the life of her daughter 'Pebbles'.
The powerful forces at work in this chain of events have never located the film that would hold a clear view of the rear of President Kennedy's head at the instant it so horribly exploded and the grassy knoll at the time of the fatal shot. The FBI has failed to identify the 'Babushka Lady' and continue to fail to provide any film or pictures that were taken or filmed by her. If Beverly is not the woman with the camera in the Muchmore photo, then why have not all avenues been exhausted looking for someone else? A single article in the major media investigating this incredible fact has never to my own knowledge been penned.
The statement that stands out among those Beverly shared is simple, and cuts a razors edge getting straight to the point. "The whole back of his head flew up, and over the back of that car." (An excellent opportunity to see Beverly speak of her experiences on film is found in Nigel Turner's The Men Who Killed Kennedy, History Channel DVD/Video).
Beverly worked with Oliver Stone in determining accuracy in recreating events, and played a small role in the film JFK (which was left on the cutting room floor). "Oliver did an awesome job", explained Beverly. "The film has stood up over the test of time" she added. Beverly fumed over the attacks the film has been subject to, as she can in some measure relate. "The only literary license in the film was to create a composite of some testimony, to get it all in", she stated.
The family of Abraham Zapruder has reaped a bounty of about sixteen million dollars for the rights to the most famous home movie made in America's history. It stretches all credulity to think that the Babushka Lady would escape from Dealey Plaza, evade any searches for her, and later pass up millions upon millions of dollars for her film to remain in hiding. Federal investigations have lost no proverbial sleep searching for the answer to one of the most important questions in our nation's history. It is time that we wake up, and demand answers to the gaping holes in what the public has been told to date. It's up to every individual who reads this article to take up the call for justice in the case of the assassination of President John F. Kennedy.
---
The youtube video is HERE.
Beverly and her husband are ministers and their Web Site is HERE.

*******


---
v. 9. Interviews with James Earl Ray (March 22, March 28, and April 14, 1977) --
v. 10. Interviews with James Earl Ray (April 29, May 3, and September 29, 1977) --
v. 11. Interviews with James Earl Ray (November 14 and December 2, 1977) --

Note from the publisher: Today is February 11, 2018. The release of the JFK Files in 2017 was further reinforcement of the truth of Oswald's innocense. I investigated the entire matter in 1977 and then found Oswald to be innocent. Nothing has come up since then that changes that. The new release of the JFK Files only build the unsurmountable evidence of Lee Harvey Oswald's claim that he did not shoot JFK. The continuing cover-up of the facts of the assassinations of JFK, MLK, and RFK by certain government and mainstream media organizations, departments, and companies are a deep concern for every liberty minded person throughout the world. When a group of power brokers can kill high profile individuals, blame others and cover it up all these years then there is clearly a danger to every fair-minded person alive. Please join me in continuing to put forth the truth that the accused killers are innocent until proven guilty in a fairly tried court of law and not one of the patsies (Lee Harvey Oswald, James Earl Ray, and Sirhan Sirhan) that were framed to take the fall in the JFK, MLK, and RFK assassinations were allowed that.

Thank you, Gary Revel

---
Patrick Wood brings the hidden details of the 1977 Gary Revel investigation of the assassination of Martin Luther King JR. to light. He is writing and publishing the story in chapters in a way that brings to life the intimacy of Gary's dangerous quest of finding the truth and more. To begin your own personal journey Click Here to Read.

JFK HEADSHOT - CLEARLY FROM THE RIGHT FRONT



MLK-They Slew the Dreamer Presentation
Click Here

MLK Assassination Investigation Links

Copies of pages from the transcript of the James Earl Ray guitly plea hearing and analysis by Special Investigator Gary Revel
Investigating the Assassination of Martin Luther King Jr. - People get Killed
Announcement: Black Man in the CIA's Leutrell (Mike) Osborne joins Gary Revel Investigations Team">Black Man in the CIA, Leutrell Osborne joins Gary Revel Investigations Team
Leutrell Osborne Finds Disturbing New Details Investigating Martin Luther King Jr. Assassination
MLK Conspiracy Trial-Transcript
Mystery Helicopter and Riot Control in Memphis During March with MLK
New Questions About E. Howard Hunt And MLK Assassination-A Gary Revel Commentary
Pictures of Assassins
The Case Against James Earl Ray: Anyalysis by Martin Hay
The Deadly Business of the Murder of Martin Luther King Jr.
They Slew the Dreamer - Lyrics and History

More Assassination Research Links

3 Tramps in Dealy Plaza: What are they to JFK killing
Adam Gorightly Interview by Investigative Journalist Bob Wilson
Abraham Bolden-Book Review-Echo From Dealey Plaza
Anti-Castro Cuban exile, Antonio Veciana met with CIA Handler and Oswald
Badgeman: Do you see him and did he kill JFK?
Beverly Oliver Interview-Eyes Wide Shut
Christopher Dodd and the MLK/JFK Assassinations
Bob Wilson Interview with Mort Sahl
Carlos Marcello's Hideout in Swamp by Gary Revel
Chief Curry, the FBI and Assassination of JFK
Conspired to Kill: Opinion by Gary Revel
Deep Throat Surfaces - Watergate and Assassinations
Was Demohrenschildt CIA and Part of JFK Assassination Team?
Download PDF of the CIA's FAMILY JEWELS - FREE
Gary Revel interview on guilt/innocence of Lee Harvey Oswald
Interview of Joseph Mcbride
Interview of Joan Mellen
Into the Nightmare-Mcbride Book Review
Gayle Nix Interview-JFK Assassination
JFK and RFK: The Plots that Killed Them, The Patsies that Didn?t by James Fetzer
JFK Assassination Bullet Fragment Analysis Proves Second Shooter
JFK Assassination Film
by Orville Nix with interview where he says the shot came
from the fence not the Texas Book Depository.
JFK Assassination Invetigation Continues
JFK: In The Light of Day by Gary Revel
JFK: In The Light of Day Update by Gary Revel
JFK: Robert Kennedy-Rollingstone Article
JFK: The Real Story-Movie Project
JFK: Through the Looking Glass Darkly
JFK: Why and How the CIA Helped Kill Him
Mikhail Kryzhanovsky tells it like it is.
Russo, Oswald, Ferrie and Shaw
Shane O'Sullivan Interview
John Whitten: How the CIA Helped Kill JFK and Keep Their Guilt Hidden
Judd Apatow tweets his displeasure with theaters delaying opening of THE INTERVIEW (movie about a CIA plan to assassinate North Korea's Kim Jung Un) due to the GOP's terrorist threats.
RED POLKA DOT DRESS: Movie project, the mystery of the assassination of Senator/Presidential Candidate Robert F. Kennedy; screenplay by Frank Burmaster and Gary Revel.
The business of murder related to Santo Trafficante, the Mafia, the CIA, JFK, MLK and RFK
The Girl on the Stairs says Oswald did not pass her after the shooting of JFK
The Mystery of Roger Craig and the JFK Assassination
How the CIA Kept Secrets From the HSCA
Why and How the CIA Helped Assassinate JFK

John Lennon Assassination

A Not So Funny Thing Happened: (WHILE LOOKING INTO THE MURDER OF AN EX- BEATLE)
John Lennon and ...
John Lennon killing, Wanna be a hero?


---
Photos, pictures, art, books, poetry, news, and more at the Gary Revel PINTEREST Website.
I found links to those responsible for the assassinations of JFK, MLK, RFK, John Lennon and the attempted killing of President Ronald Reagan.
Owner of Jongleur Music Group of companies that includes music publishing/production/distribution, movie development, and book publishing.