January 31, 2015
Astoria, NY
USA
Mikhail Kryzhanovsky
Commentary/Opinion
The Assassination of President John F. Kennedy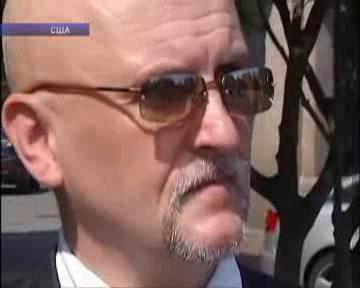 I can tell you what really happened in Dallas.


August 5, 1962, Los Angeles, California

CIA agents killed Marilyn Monroe (staged suicide - "acute barbiturate poisoning") who got information on planned JFK assassination and desperately tried to contact him or his brother, Robert Kennedy. Itís simple to kill without any traces on or in the body if you use a suppository.

November 22, 1963, Dallas, Texas

President John Kennedy was assassinated at 12:30 p.m.in Dealey Plaza, Dallas, Texas.

What's conspiracy?

Itís when you ask the government a simple question and nobody wants to answer it. And if you ask the wrong questions you get the wrong answers, as with the Warren Commission. Letís ask some good questions.

Question 1. What would have happened if the snipers missed the target or Kennedy survived, being merely wounded - sniper is a human being - he makes mistakes?

Answer. Kennedy would have won the 1964 Presidential election and then conceivably his brothers, Robert and Edward, would keep the Oval Office until 1984 (count the years for yourself). No war in Vietnam. The CIA would have been shut down. The FBI and Pentagon would have been "cleaned up" and "cleaned out."

Question 2. Why would the CIA, FBI and big business behind them, not to mention others who had their eye on the Oval Office, take such a huge risk?

Answer. There was no risk at all and there was no "huge conspiracy - there was a "passive sabotage" operation. CIA Director John McCone, FBI Director Edgar Hoover and Secret Service Director James Rowley made a deal not to touch Lee Harvey Oswald until operation is over.

Question 3. Why was Kennedy murdered in public? President Kennedy was a sick man, taking a lot of pills daily. He had Addisonís disease which, in addition to susceptibility to infection can cause weakness, weight loss and low blood pressure; so he was taking cortisone. For his back pain Dr. Max Jacobson injected him (and Jackie) with a mixture of unspecified (!) multivitamins, hormones, steroids, enzymes, and animal organ cells. Kennedy also used cocaine, marijuana, hashish and even LSD, especially during dates with women, including prostitutes ó- for many people this was not a secret. There were enough opportunities to stage a death in private.

Answer. This had to be a public execution with a very clear message for the next Presidents - "Donít touch the CIA!" and it worked until now. I want to touch CIA.

Question 4. What was the rush?

Answer. Kennedy wanted to eliminate CIA. JFK's assassination was planned by a very professional expert. It might be Gestapo Mueller who, unlike other assassins, had a very good reason to keep his mouth shut. That's why Congress wants to keep 40,000 documents on JFK case classified for another 20 years.

June 5, 1968, Los Angeles, California

After winning the California primary election for the Democratic nomination for the US President, Senator Robert Kennedy was shot as he walked through the kitchen of the Ambassador Hotel. Sirhan Sirhan, a 24-year-old Palestinian immigrant, was convicted of Kennedy's murder and is serving a life sentence for the crime. Robert Kennedy promised a full investigation of his brother's assassination in case he was elected.

1995, New York City, Carlyle Hotel, New York City

John Kennedy Jr. who said once that his father's death investigation was the most important thing of his life, approached Princess Diana Spencer for an interview for his "George" magazine . They met at New York Carlyle Hotel where JFK dated Marilyn Monroe - a holy place for John Kennedy Jr. where he would never have "hot sex" and "try cocaine" with Diana . It was a business meeting, an "investigation" meeting. In 1995 CIA wanted me to kill somebody very important - it could be Diana and John Kennedy Jr.

August 31, 1997, Paris, France

CIA used my instructions on staged car accidents to kill Princess Diana. Diana was fatally injured in a car crash in the Pont de l'Alma road tunnel in Paris, which also caused the death of her boyfriend, Dodi Fayed.

Billionaire Mohammed al-Fayed, Dodi's father, recruited a "mole" inside CIA, somebody who knew the Agency had a file on Diana. He didn't get it of course through Washington, DC District Court and the mistake was - he had to recruit somebody with straight access to archives. If Diana left a notice on her talks with John Kennedy Jr for her sons, they might be next CIA victims. I can tell Mohammed al-Fayed what's in Diana's CIA file for free - surveillance documents, a video tape of the Carlyle Hotel meeting, a plan to stage the car accident, a file on me if I had to do the job.

If I have to investigate Diana's death, I would start with a very simple question :what happened to the driver, the Ritz security chief Henri Paul ? He tried to out-run paparazzi by speeding down a Riverfront Expressway, but lost somehow control of the Mercedes S280 near the entrance to the Alma Tunnel and crashed into a concrete pillar at an estimated speed of 65 to 70 miles per hour. He died on impact of a severed spine and a ruptured aorta.

Attention. The tests showed an extraordinary high (not explained until now) level of carbon monoxide in his blood (20.7 %), which should have caused a severe headache, dizziness, confusion and absolute aversion to alcohol. Very heavy smokers can have a level of up to 9% , and Henri Paul was not a heavy smoker. There were no ventilation problems in his apartment, office or car. The gas didnít appear from inside Mercedes because no other passenger was affected. So, what happened to Henri Paul ?

July 16, 1999, Atlantic Ocean off Martha's Vineyard

CIA killed John Kennedy Jr. in a staged plane crash. Kennedy along with his wife Carolyn and sister-in-law Lauren were reported missing when the Piper Saratoga II HP he was piloting failed to arrive at its planned destination, the Martha's Vineyard Airport in Vineyard Haven, Massachusetts.

A search immediately commenced to locate the trio, ending on July 21 when their bodies were discovered and returned to land. The National Transportation Safety Board (NTSB) determined that the plane had crashed into the Atlantic Ocean off Martha's Vineyard and the probable cause was pilot error: "Kennedy's failure to maintain control of the airplane during a descent over water at night, which was a result of spatial disorientation." Kennedy was not qualified to fly a plane by "instruments only," though the crash occurred in conditions not legally requiring it. Their ashes were scattered from the Navy ship off the coast of Martha's Vineyard.
*******
---
The lies and deceit in this phone conversation between 2 supposedly 'honorable men' are overwhelming. President Lyndon B. Johnson and FBI Director-J. Edgar Hoover conspire to keep the world in the dark as they have an ego pumping session shortly after JFK's killing. CLICK HERE to hear the entire, disturbing, and incredible private conversation. If the link doesn't work you can copy and paste this URL into your Web Browser address box. https://garyrevel.com/jfk/lbjjedgarhooverconspires.html
---
Patrick Wood brings the hidden details of the 1977 Gary Revel investigation of the assassination of Martin Luther King JR. to light. He is writing and publishing "ZORRO: THE UNVEILING OF THE PLOT TO KILL MLK" in chapters in a way that brings to life the intimacy of Gary's dangerous quest of finding the truth and more. To begin your own personal journey Click Here to Read.

MLK-They Slew the Dreamer Presentation
Page 1

|Page 2

|Page 3

|Page 4

|Page 5

|Page 6


---
---
Gary Revel is a music artist and former Special Investigator of the JFK/MLK/RFK assassinations.
Lyrics and History of THEY SLEW THE DREAMER
MLK Assassination Investigation Links

Copies of pages from the transcript of the James Earl Ray guitly plea hearing and analysis by Special Investigator Gary Revel
Dark Arts of Assassination by Patrick Wood
Investigating the Assassination of Martin Luther King Jr. - People get Killed
J Edgar Hoover's FBI Destroy King Squad
Investigating the Assassination of Martin Luther King Jr. - People get Killed
Leutrell Osborne Finds Disturbing New Details Investigating Martin Luther King Jr. Assassination
MLK Conspiracy Trial-Transcript
Mystery Helicopter and Riot Control in Memphis During March with MLK
New Questions About E. Howard Hunt And MLK Assassination-A Gary Revel Commentary
Pictures of Assassins
The Case Against James Earl Ray: Anyalysis by Martin Hay
The Deadly Business of the Murder of Martin Luther King Jr.
They Slew the Dreamer - Lyrics and History

More Assassination Research Links

3 Tramps in Dealy Plaza: What are they to JFK killing
Adam Gorightly Interview by Investigative Journalist Bob Wilson
Abraham Bolden-Book Review-Echo From Dealey Plaza
Anti-Castro Cuban exile, Antonio Veciana met with CIA Handler and Oswald
Badgeman: Do you see him and did he kill JFK?
Beverly Oliver Interview-Eyes Wide Shut
Christopher Dodd and the MLK/JFK Assassinations
Bob Wilson Interview with Mort Sahl
Carlos Marcello's Hideout in Swamp by Gary Revel
Chief Curry, the FBI and Assassination of JFK
Conspired to Kill: Opinion by Gary Revel
Deep Throat Surfaces - Watergate and Assassinations
Was Demohrenschildt CIA and Part of JFK Assassination Team?
Download PDF of the CIA's FAMILY JEWELS - FREE
Interview of Gary Revel on guilt/innocence of Lee Harvey Oswald
Interview of Joseph Mcbride
Interview of Joan Mellen
Into the Nightmare-Mcbride Book Review
Gayle Nix Interview-JFK Assassination
JFK and RFK: The Plots that Killed Them, The Patsies that Didnít by James Fetzer
JFK: Antonio Veciana and Lee Harvey Oswald and the CIA
JFK: Antonio Veciana's book, 'Trained to Kill' more evidence of CIA involvement of JFK assassination.
JFK Assassination Bullet Fragment Analysis Proves Second Shooter
JFK Assassination Film
by Orville Nix with interview where he says the shot came
from the fence not the Texas Book Depository.
JFK Assassination Invetigation Continues
JFK: In The Light of Day by Gary Revel
JFK: In The Light of Day Update by Gary Revel
JFK: Robert Kennedy-Rollingstone Article
JFK: The Real Story-Movie Project
JFK: Through the Looking Glass Darkly
JFK: Why and How the CIA Helped Kill Him
Mikhail Kryzhanovsky tells it like it is.
Officer of the Year: Roger Craig, Dallas Policeman and Mystery Witness of JFK Killing
Russo, Oswald, Ferrie and Shaw
Shane O'Sullivan Interview
John Whitten: How the CIA Helped Kill JFK and Keep Their Guilt Hidden
Judd Apatow tweets his displeasure with theaters delaying opening of THE INTERVIEW (movie about a CIA plan to assassinate North Korea's Kim Jung Un) due to the GOP's terrorist threats.
RED POLKA DOT DRESS: Movie project, the mystery of the assassination of Senator/Presidential Candidate Robert F. Kennedy; screenplay by Frank Burmaster and Gary Revel.
The business of murder related to Santo Trafficante, the Mafia, the CIA, JFK, MLK and RFK
The Girl on the Stairs says Oswald did not pass her after the shooting of JFK
The Mystery of Roger Craig and the JFK Assassination
How the CIA Kept Secrets From the HSCA
Why and How the CIA Helped Assassinate JFK

John Lennon Assassination

A Not So Funny Thing Happened: (WHILE LOOKING INTO THE MURDER OF AN EX- BEATLE)
John Lennon and ...
John Lennon killing, Wanna be a hero?

More Interesting News-Commentary-Perspective from Gary
Deep Throat Surfaces - Watergate and Assassinations
'SOMEONE IS HIDING SOMETHING' by Richard Belzer, David Wayne and George Noory.
Is the disappearance of a commercial airliner with over 200 people on board no more important than a fender bender? This book draws a staggering conclusion that some may want us to believe this airline tragedy isn't even that important.
---



Photos, pictures, art, books, poetry, news, and more at the Gary Revel PINTEREST Website.

Embrace ... Concept Art by Gary, Canvass, Posters, Prints ... on sale at Zazzle-Click Here

Gary Revel found links to those responsible for the assassinations of JFK, MLK, RFK, John Lennon and the attempted killing of President Ronald Reagan.




Owner of Jongleur Music Group of companies that includes music publishing/production/distribution, movie development, and book publishing.

https://garyrevel.com

Email: gary@garyrevel.com

Website Copyright 2006-2019 by Gary Revel